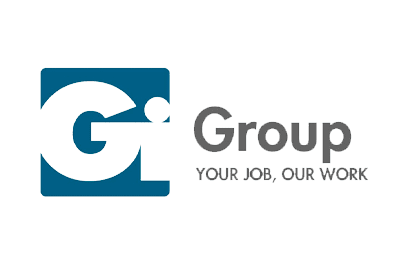 Teradyne brings high-quality innovations such as smart devices, life-saving medical equipment and data storage systems to market, faster. Its advanced test solutions for semiconductors, electronic systems, wireless devices and more ensure that products perform as they were designed. Its Industrial Automation offerings include collaborative and mobile robots that help manufacturers of all sizes improve productivity and lower costs. Behind every electronic device you use, Teradyne's test technology ensures your device works right the first time, every time! The company's headquarters are in North Reading, MA. It was founded in 1960 and today employs over 6,000 people worldwide.
HiRevo Engineering is a business unit of Gi Group, dedicated to meet the increasing need for specialised technical profiles in a labour market that is quickly and constantly evolving.
For the new Hardware Design Center in Italy, we are looking for:
JUNIOR HARDWARE DESIGNER ENGINEER
In a dynamic and youthful work environment, hardware design engineers will work closely with worldwide engineers to design highly complex hardware interface for next generation semiconductor device test solutions.
The main responsibilities are:
analyze customer requirements and perform feasibility study of the requested implementation
drive the design of high complex PCB layout for ATE applications for leading-edge semiconductor devices such as Mobile processors, Cloud Processors, RF devices, AI computing devices
In Wafer testing, drive best scheme identification for lowest cost of test (considering TDE, Skip DIE, substrate stack-up)
to be responsible for power integrity (PI) and signal integrity (SI) simulation at board level or system level, frequency domain or time domain to ensure HW product performance at design stage
to implement complex mechanical design/simulation, cable design, thermal evaluation by collaborating with PCB design to achieve premium quality in hardware solution according to customer device testing ultimate challenges
global end to end project management responsibility to ensure best quality and on time delivery
Basic Qualifications:
Master's or Bachelor's degree in Electronic Engineering, Micro-Electronics, Mechatronics, Biomedical engineering or similar, major related to circuit design or hardware engineering
Fluent English language, spoken and written.
Technical skills & TOOL
Good knowledge and understanding of electronic circuit theory and application in Analog and Digital Hardware experience
Knowledge and experience in multi-layer board design and embedded system design (Cadence)
PCB design rules to support PCB Layout phase (Allegro)
Knowledge in signal integrity or power integrity theory
Soft Skills
Excellent communication skills
Meticulous, pay attention to details
Problem solving, open minded
Ability to successfully work in a team
Availability to travel oversea
Place of work: Cernusco sul Naviglio (MI)
Contract type: permanent (CCNL Commercio) salary package commensurate with the level of experience.
Working hours: Monday – Friday (flexible working hours)
Benefits: smartworking + tickets restaurant + relocation package + performance bonus.
Gi Group S.p.A. è autorizzata ad operare dal Ministero del Lavoro (Aut. Min. 26/11/2004 PROT. 1101 – SG).
L'offerta si intende rivolta a candidati ambosessi, nel rispetto del D.Lgs. n. 198/2006 e ss.mm.ii. e dei Decreti Legislativi n. 215 e n. 216 del 2003 sulle parità di trattamento. I candidati sono invitati a leggere l'informativa privacy ai sensi degli artt. 13 e 14 del Reg. EU 679/2016 al seguente indirizzowww.gigroup.it/privacy-candidati.